Make A Quilt As You Go is a fun sewing and quilting method to make a quilt, beginners and more advanced quilters will love to make!
When you make and quilt each block at a time, it will be easier to you to work on the quilting whether it is by hand or with Free Motion Quilting.
Make A Quilt As You Go
I have been making quilts for a few years, I've made quilts small size and regular sizes, but I've never made a Quilt As You Go quilt ever before!
This year, to make more from the Staying At Home, my goal was to make a new quilt with a different technique, so I decided to make my first Quilt As You Go and it turns out to me a nice small quilt to work on.
Below I will list some of the advantages of this sewing and quilting technique.
1 – Piecing or Applique
When you work on making different blocks to make a Quilt As You Go, you can make each block with a different Quilt Pattern whether they are made by piecing or with applique techniques, and when you connect all the blocks together, you will have a pretty quilt in your hands.
2 – Quilt Each Block At A Time
When you work on making a quilt with the traditional technique, you will be piecing all your blocks and then sewing them together with sashing, then you will make the quilting sandwich, which will be hand quilted or free motion quilting on your sewing machine.
When working on a Quilt As You Go, you can create each block at a time, whether you work with a piecing or applique method and then you will be quilting each block, at the end, when you finish making the last block, you will have all your blocks already quilted.
3 – All Quilt Blocks Should Be Same Size And Shape
When you make a Quilt As You Go, you will know what size and shape (square or rectangle) your blocks will be, this will help you to work on the design of the pattern in advance.
4 – Making A Regular Quilt or A Summer Quilt
You can decide whether to quilt each block with batting fabric or not, I made this quilt using flannel fabric on the back, with no batting fabric, which made of it a Summer Quilt, but I'm sure that if you decide to make this quilt with batting fabric it will look amazing too.
5 – Final Assembly Of Your Quilt Is So Easy
When you finish the 20 different blocks to make this quilt, you can connect all the blocks with your sewing machine, which make it faster and easier.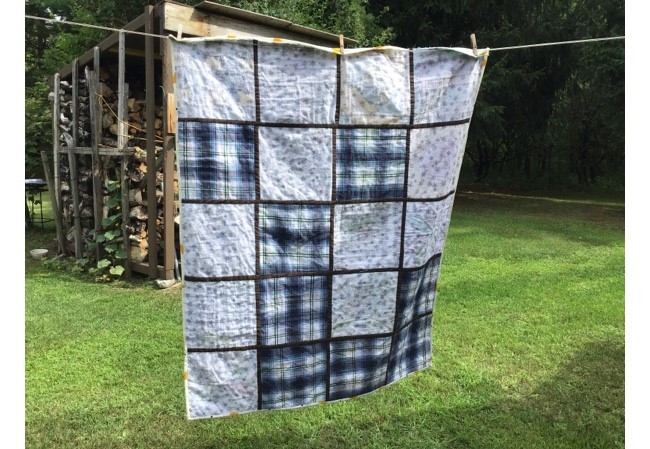 On the image above, you can take a look to the Sampler Quilt 2021 almost finished on the back, I used 2 different flannel fabrics, and when I worked on the assembly of the quilt, I pay attention on the layout of the block on the front, it happens that the back could have been done better, but as this is my first Quilt As You Go, this is a learning curve for me and after all, this quilt is far from being perfect.
Are You Making The Sampler Quilt 2021?
If you like this quilt, don't forget you can find the 20 different tutorials to make each block for this quilt completely free, so if you're looking for a free tutorial for an easy quilt to make, you might consider making this quilt.
I thank you for keep visiting my blog and for sharing it on your Social Media!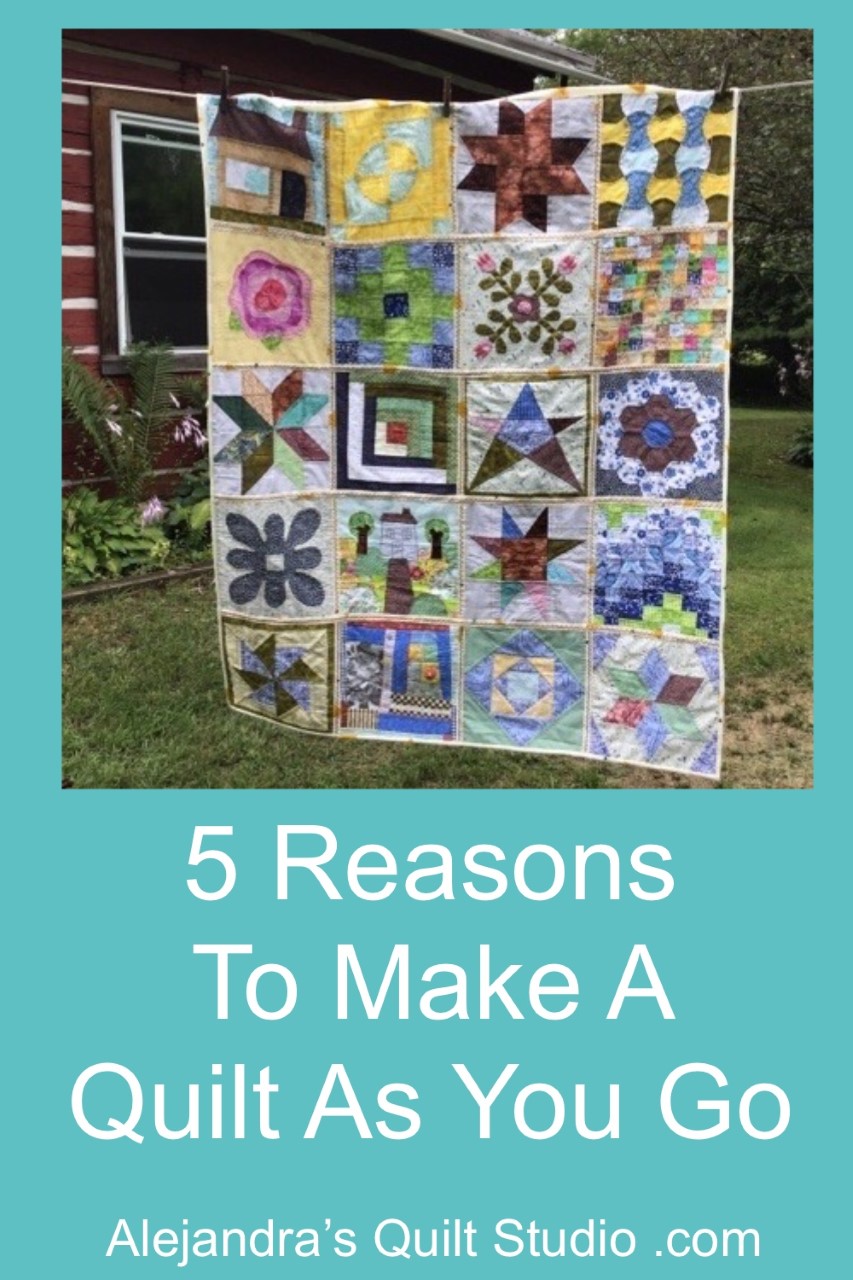 Read more sewing and quilting tutorials to make the Sampler Quilt here:
Sampler Quilt – On this link you can find all the sewing and quilting tutorials to make the 20 quilt blocks to make the Sampler Quilt.
---
Puedes leer el mismo articulo 5 Razones para Hacer Una Quilt As You Go en espanol aqui!
---
Watch the video tutorial here: