Weather is changing, some days could be warm, but some day, I can feel air a little bit fresher, looks like a new season is on it's way soon.
Autumn
Each season has its own charm, but to many of us,  just to think about Autumn, is like magic.
Time when trees change colour, those magic red, orange, yellow and green leaves, that build up those fantastic landscapes in this northern country.
Autumn has its good side, all the good things about it, leaves change colour, fresher weather, geese will be back soon, and houses will be decorated for this new season.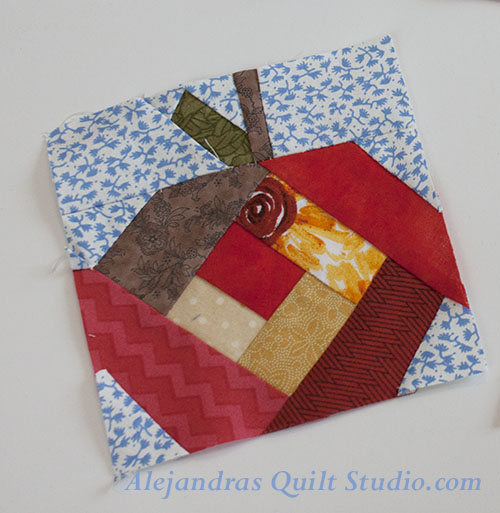 It's time to think about making a small project for this season, and I has a new pattern for you, yes you have it right, a Pumpkin, easy to make, I could say, this pattern is perfect for beginners to real good quilters.
You can download here on this post, and you might one to make two this time, one for the quilt and one for another project, maybe a potholder, maybe a mini quilt, maybe a mug rug, you can let me know what you plan to do with the second block on a comment.
Do you have any plans to make a new quilt for Autumn?
If you have any question about this new pattern, please leave a comment.
If you find this pattern cute to make it, you can PIN IT so you can find it later.
---
---
Alejandra